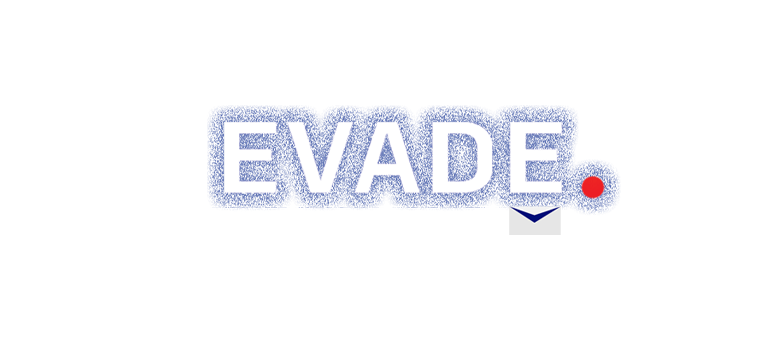 EVADE: The Email Update
A downloadable Evade for Windows and macOS
PREMISE:
It's the early 90's, you're paying your bills with a dead-end security job at a low grade hotel. It's a late night, and things are getting weird. Will you work your job? Or run after the truth and dare seek what lurks outside, or just down the hall in the bathroom?
CONTROLS:
WASD to navigate.
MOUSE to look around.
E to view security cameras (when looking directly at them) and to interact with the scene.

CHANGES AND FIXES:
2.0.5
Fixed an issue with the ending sequence.
Other small issues addressed as well.
2.0.4
Small fixes with graphics.
2.0.3
Fixed an issue with some text not disappearing properly.
2.0.2
Small bug fixes.
2.0.1
Fixed issue with audio remaining paused when quitting back into main menu.
2.0
Checkpoint added.
Health system is reworked.
Bonus content added.
Graphics, audio, and gameplay mechanics have all been improved to be more accurate to PSX.
Frame rate issues resolved.


"A purist approach and a tribute to the legendary 90's era of horror games. This email update expands upon our first release of "EVADE" with bug fixes and new content."
- Shift Studios
Download
Click download now to get access to the following files:
Evade MAC 2.0.5.zip
64 MB
Also available on
Comments
Log in with itch.io to leave a comment.
Got stuck in bathroom even before seeing the head
I'm sorry to hear this! If you could please tell me what version you are on and what happened to make this bug happen it would help me a lot! I have been doing extensive testing with the debugger and I cannot reproduce this bug, so any help would be great! I want everyone to experience the full game with as little problems as possible. Thanks!
- Matt
Pretty sure it was the latest but not sure, didn't keep it on hdd. After fixing electricity I came back, did some things and when there was the "above you" text on the wall, I didn't look up, instead went into the bathroom and got locked there.
I hit a high note because of this game.. thanks!
lol, anyway, I don't know if the "ending" that I got is the real ending because I was stuck at the bathroom the whole time, I clicked everything in there but nothing happened. I also had some bug experience in the part where the kid ghost kinda thing chases you and I was confused because my health bar went to 100 to 0 real quick. and after that, an "e" was on the dialog box so I couldn't even follow where the game is going because it is on the way. but, those were the only bugs that I encountered. but other than that, the game is reaally good it is scary and a bit weird at the end. overall, it is a really good horror game.
I'm glad you enjoyed our game! That is definitely not supposed to happen at the ending! This weekend, I will study your video and fix anybugs for a better experience for you. I watched the last three minutes of your video and it was funny! Keep up the good work. If you don't mind telling me, what version of the game were you playing? I know with the recent update we released it fixed that weird "E" in the middle of the screen bug. Thanks!

aw man, I forgot what version was it. but I downloaded the game on the "download now" kinda thing. so maybe I downloaded the older one
the email in trailer i cant find it in game!
btw nice horror game, the monster was just roaming the lake but the tension this story creates with no killing and fear of going out and being STUCK IN JOB was deep ;)
The FEAR is inside US ;) deep inside
Thank you for playing our game! You unlock the email sequence if you can complete the game once without dying. Good luck. 😉
Can't say enough about this game, gameplay, graphics, sound effects and story...I think my thumbnail for the video says it all - LEGIT HORROR!
Fantastic Work.

THIS GAME IS FREAKY! I was pleasantly surprised by just how scary this game actually is. Never playing the original release, I had no expectations going in, but upon finishing, my mind was blown. I always find the scariest moments tend to be when there's no explanation. Never could I imagine that moments can be even scarier when something that seems so harmless can be deadly. I discovered this very early on. My assumptions got the better of me, and I paid for it. And I love it!
I won't go into details as to not spoil anything, but I highly recommend playing this. It's got charming retro visuals, very atmospheric sound design, an engaging story and a twisted, cryptic ending. Not playing the original, I assume that the extra content is what is unlocked after finishing. It adds context and story details that, in my opinion, add so much more to the plot. Very well done. I can't wait to play more from the developer.
Thank you for your input, and yes the extra content can be unlocked by playing the game without dying once. We're happy you enjoyed!